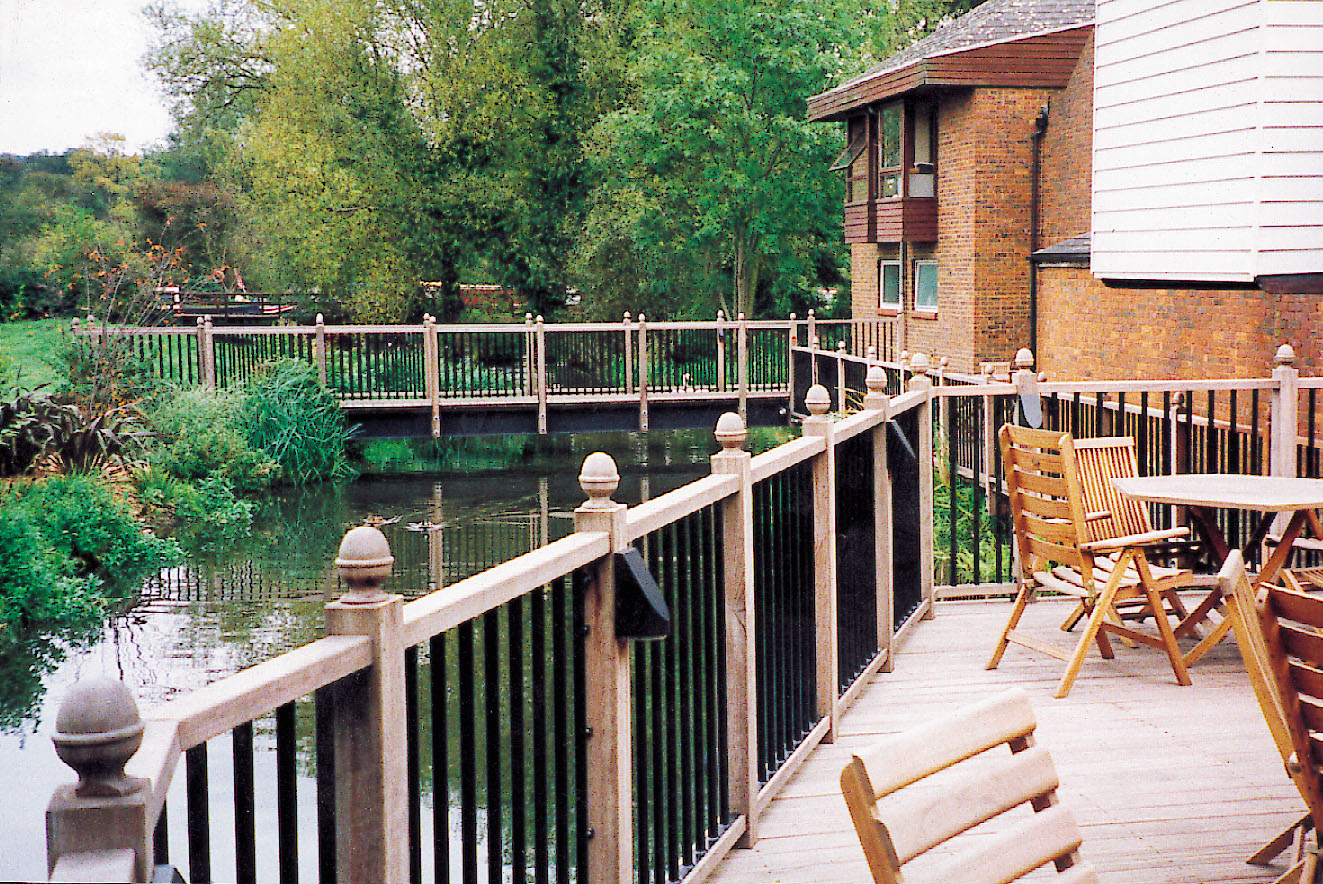 Watermill Hotel; Veranda and Bridge
A timber veranda and bridge span add attractive landscaping to enjoy al fresco dining.
We were comissioned by the architect working at the Watermill Hotel to provide an access bridge, walkway and veranda - balcony area overhanging an ornamental lake to enable guests to enjoy an outdoor dining area.
A steel support frame was designed, constructed and installed by CTS which was then fitted with ekki hardwood timber decking. The balustrade for the bridge and veranda had a steel infill panel (P4) style to ensure public safety.
Dimensions
Client
Location