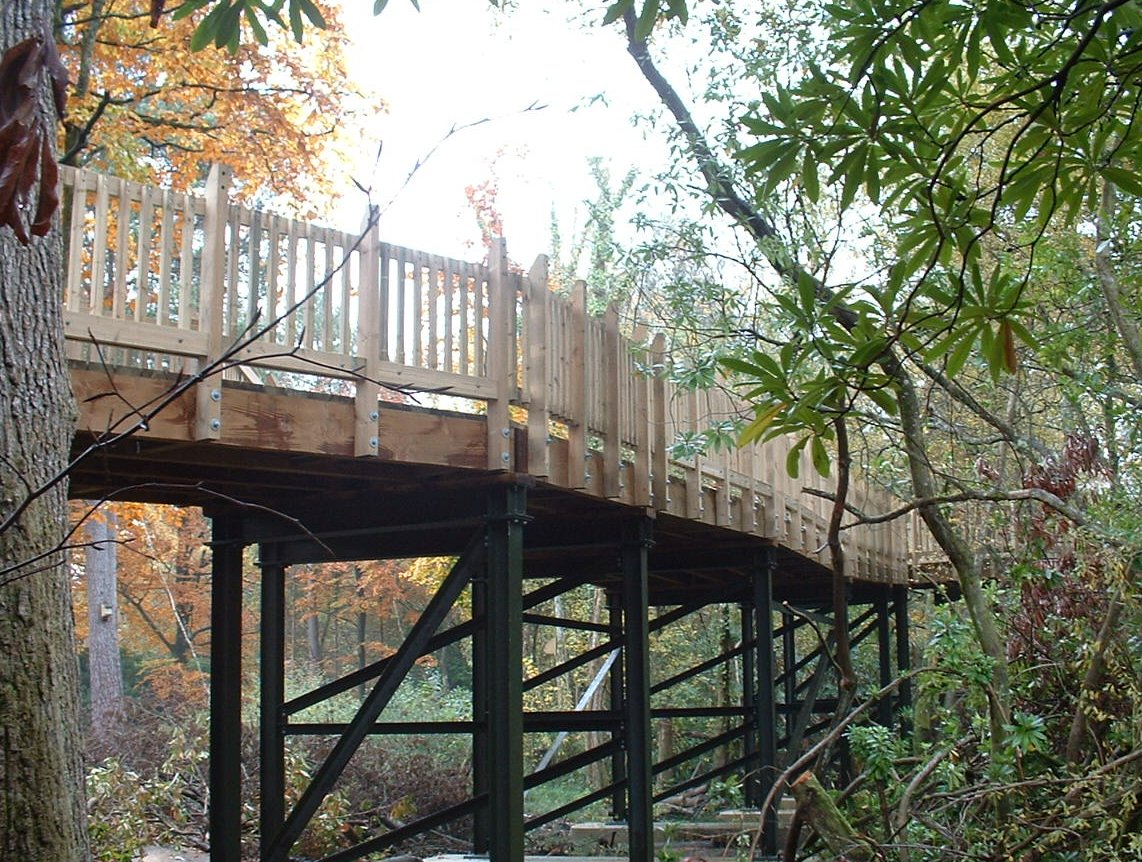 Stover; Aerial Walkway
The 100m softwood aerial walkway with galvanised and painted steel supports was designed, manufactured and installed by CTS. The boardwalk was located in Stover Country Park which has very restricted access, further compounded by the extremely boggy nature of the site.
CTS used bog mats and a tracked crane to manoeuvre plant to site and utilised a dry site nearby to improve working conditions and minimise mess. There we assembled the boardwalk sides, one at a time due to space restrictions, to be delivered and craned into position.
European Redwood Hi-Grip Plus deck boards were utilised on the walkway to provide safe 'year round' walking surface.

Dimensions
Length; 100m long aerial boardwalk, constructed in 4.5m sections due to access and space limitations
Client
Location
Stover Country Park, Devon