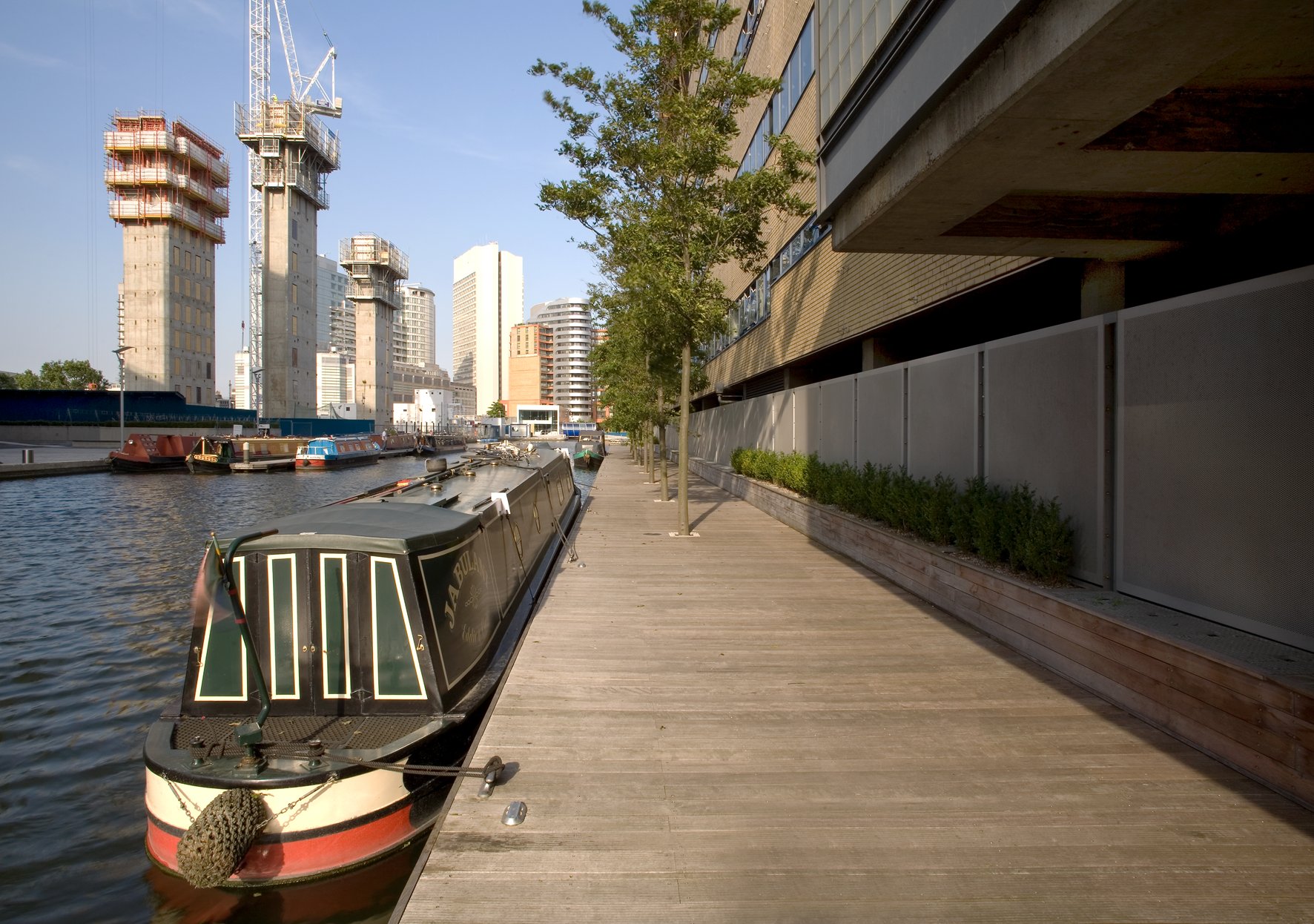 Paddington Basin; Decked Platform
The hardwood deck structure is supported beneath the water line by a series of galvanised steel supports, installed while the canal was drained, working from within the basin itself.
The decking accommodates a series of light fittings for a great night time canal side experience.
Ekki hardwood Hi-Grip Standard decking boards were used to provide a natural, durable, timeless finish.
Dimensions
Area One; 88m x 4m
Area Two; 24m x 8m
Client
Fitzpatrick Contractors Ltd
Location